Services
We specialize in the correspondence of "household famous" people, such as the Presidents, Revolutionary War and Civil War figures, famous writers, important scientists, notable women and African-Americans, prominent business leaders, and aviators. We also buy historical letters and archives with unusual content, such as a diary of a 49er.
Browse
I am one of the very few members of the Appraisers Association of America certified to appraise historic documents, manuscripts and letters. I am USPAP qualified to do appraisals for estate, donation and insurance purposes.
Learn More
I am a trained and experienced expert witness in court. I have taken professional classes to hone my courtroom skills. Please contact me for more details about expert witnessing.
Contact Stuart
Featured Items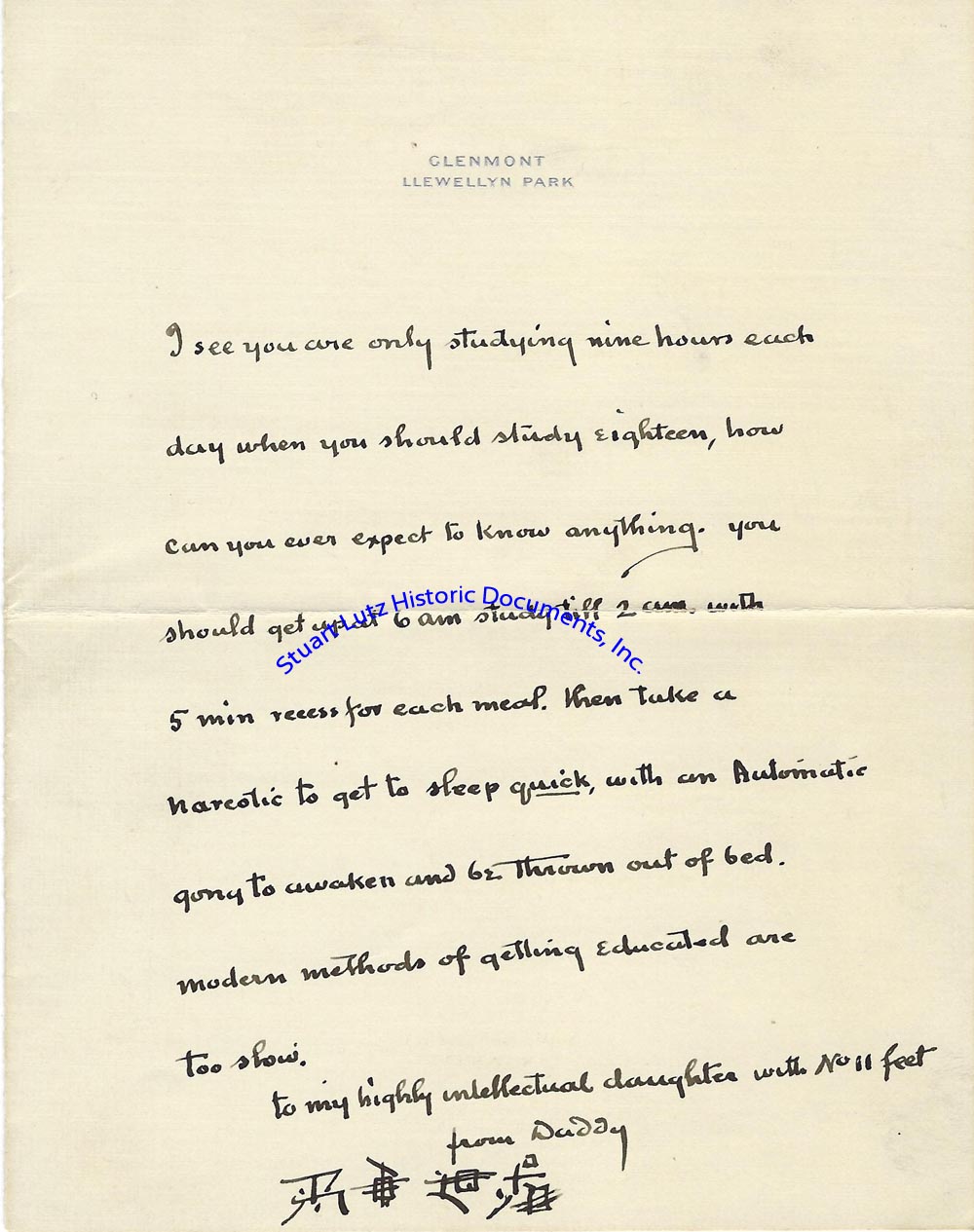 Edison Suggests An Intense Study Regime To
His Daughter: "… You Should Study Eighteen
[Hours Per Day] … With 5 Min
Recess For Each Meal. Then Take A Narcotic
To Get To Sleep Quick…"




Pawn Stars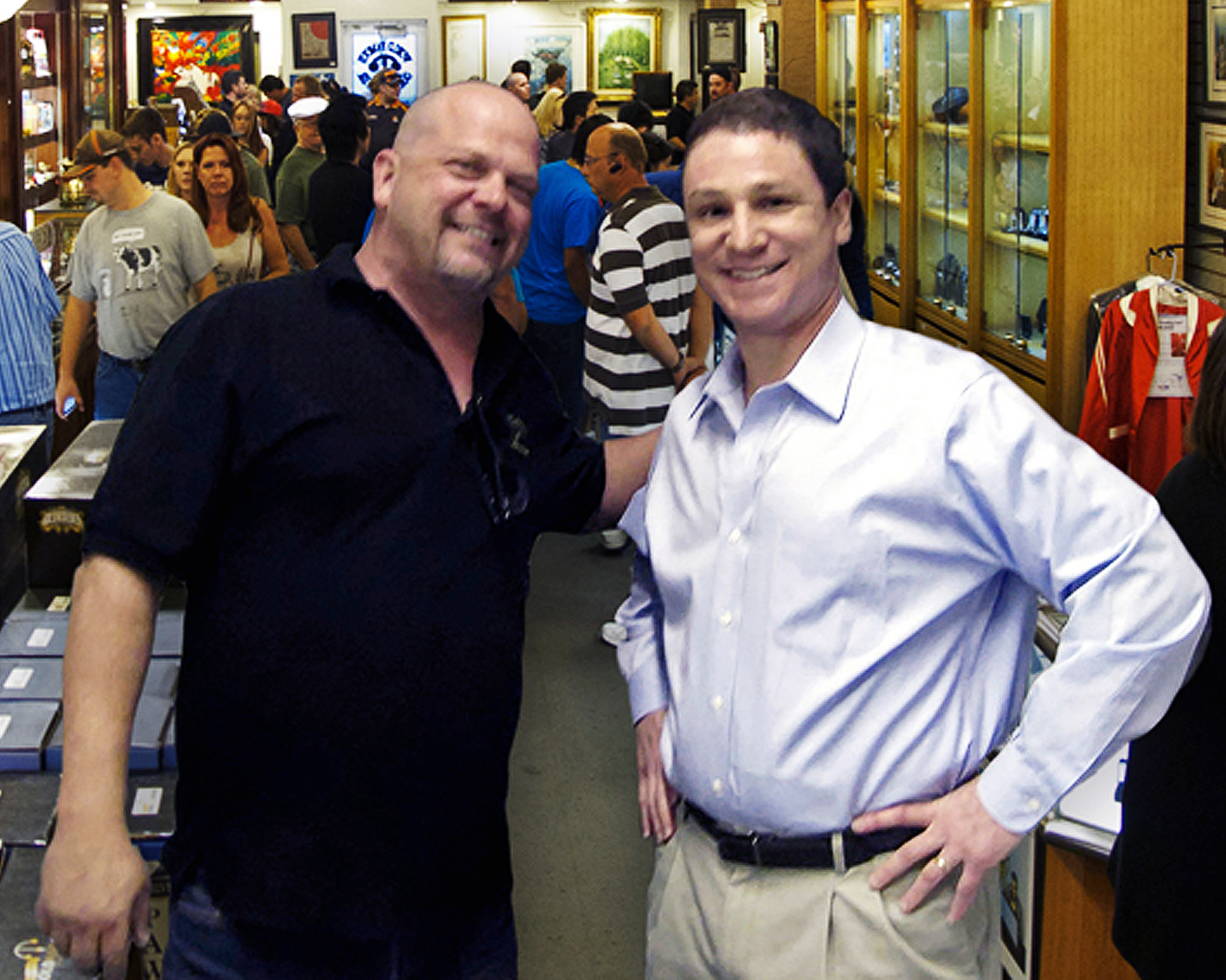 I am the historic document expert for the History Channel hit show Pawn Stars. Click below to
watch a video about my experience on the show.
Watch